Welcome to The Website of Fantasy Author
Colin Sinclair
THE STORY
Where Journeys Begin
Friendships are made and lost and many lives must be put in danger to usher the civilisation into its rightful place among the Universal essence.
Latest
BLOG POSTS
Some words from me and others all about; books, publishing and general loveliness.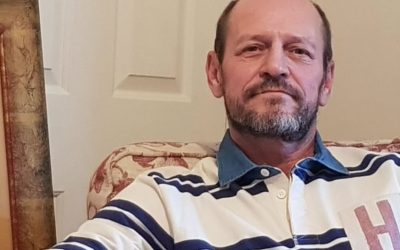 Writing a book is not something everyone dreams of doing. But for those of us that do, it can seem a pretty daunting task. But when it's there inside you, there sometimes is little choice but to just start. Since I started to write and publish, the questions I have...
read more
Latest
BLOG POSTS
Some words from me and others all about; books, publishing and general loveliness.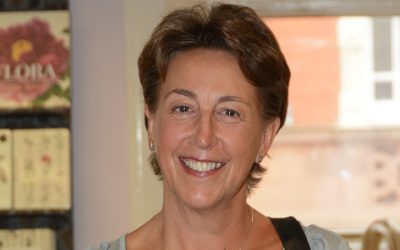 When I first launched my book around 18 months ago I wandered into the weird and wonderful world of bloggers. What a strange place that was. I asked one I met at the time who was extremely helpful, to write something about blogging for me and here is what she has to...
read more
GET THE FIRST CHAPTERS
RIGHT NOW
What People Are Saying
REVIEWS
Share your thoughts with us and review my books
A wonderful novel, well written with good character development and plot. Elji is a young man who finds a Galgrass, a mystical stone with unimaginable powers. I won't give the story away, but If you're into fantasy, portals, adventure and the quest to defeat the power of evil for universal peace then this is the book for you.
Gail O'Brien
Paperback Verified Purchase
Looking forward to the twists and turns between good and evil in the next book after having been introduced to all the characters in this one and being drawn into the labyrinth.
CS
Kindle Edition Verified Purchase
Fantasy is my preferred genre to read. I like being transported into new worlds with different rules, societies, systems and laws. Elji certainly fulfils that purpose and then some more.
For a fantasy book, this one is fairly short and to the point. It is very fast paced — unfortunately, too fast paced at certain points when it needed to slow down and let us get to know the characters a bit more. However, it makes up for that with interesting characters, worlds and story! The action scenes were well done as well.
One of the things that can be daunting for me as a fantasy reader is the seemingly convoluted character names and other names that are hard to pronounce which makes it harder for me to remember and be engaged. Fortunately, this book excels at this and I had no problem being engaged.
For a first book in the series, this definitely got my interest and can't wait to see more! Definitely worth a read or two!
Ehab Ahmed
Paperback Verified Purchase

I really enjoyed this book, not just for the character development, mental imagery, the engaging storyline but also because here is a book with a deeper meaning. Yes you can read this book as a fantasy novel, and it is a very pleasurable read to do so, the characters are strong, believable, there is a good plot which leads itself to further development, a sequel, a trilogy, who knows, but there is something much much more which the writer is trying to convey, something very much in tune with the way you may or may not choose to live your life, a deeper meaning of life and the universe itself.
An excellent read.
Fisher Cooper
Hardcover Verified Purchase

Sci Fi is certainly not my normal read, but strangely thoroughly enjoyed. Colin's imagination, allied with his excellent use of vocabulary, ensure's this to be an interesting, thought provoking read.
It draws oneself into utilising one's own thought processes, allowing one to fully appreciate the ins and outs of the saga.
For me also, I can see connections with some of today's, how shall I say, conspiracy theorists, who believe, that our world, is in someway manipulated by major unseen forces, that influences / controls world politics and events.
Elji and the Galrass, is the first of a saga, that the principles will be involved in. Look forward to reading, how Colin developes and projects the characters, along the different timelines, within that saga.
Highly recommend
Anne Joyner
Paperback Verified Purchase

The author has a very interesting and easy to read style, meaning that 'just one more page' kept changing to 'just to the end of the chapter'. The story-telling really pulls you in and I love that my imagination does some of the work (a sign of a good book in my world) and you can imagine the feelings, the noise and see the scenes before you.
It is fantasy, sci-fi, adventure all in one and some more too! I felt like I really got to know Elji and the various characters he meets and interacts with along the way.
Would most definitely recommend this and I want to know what happens next. Book Two please when you are ready Colin!
Tracey Clayton
Paperback Verified Purchase
Usually I don't read sci-fi, but I thoroughly enjoyed getting my teeth into Elji and his pursuits for harmony and universal peace. There are lots of messages for us to take on board for a better world. I finished it soon as I couldn't leave Elji alone. I was immersed in his world and story, and often stopped to have a bit of a ponder. Now I am now wondering what will become of those two as – yet – to – be- born babies? Mr Sinclair, congratulations on your first part of this saga. I look forward in anticipation for the next. xxxx
honey bee
Kindle EditionVerified Purchase
About The Author
Colin Sinclair
About The Author
Colin Sinclair
Colin is a husband, dad and Granddad. He lives in Yorkshire with his family and dogs. Where he wanders the beautiful countryside, coming up with Ideas for his books
Colin is a husband, dad and Granddad. He lives in Yorkshire with his family and dogs. Where he wanders the beautiful countryside, coming up with Ideas for his books